Welcome to our new CEJC website!
We are happy to welcome you on the new website of "Central European Journal of Communication", which is a result of adaptation strategies implemented by new CEJC management over the last few months.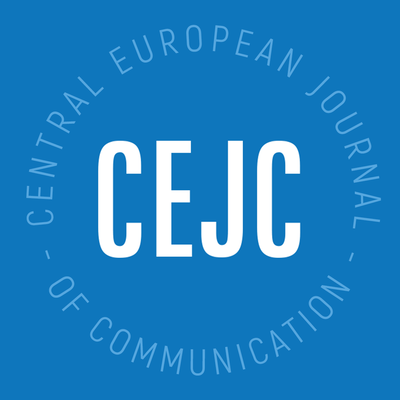 On November 19, 2018 in Wrocław, Poland we celebrated the 10th Anniversary of CEJC. One-day conference entitled "Central European Journal of Communication 10 Years On" was an excellent opportunity to present previous CEJC achievements and to discuss the position of Central and Eastern Europe on a map of global media studies. Our colleagues from several journals from Poland and other countries (Bulgaria, Sweden, Italy and Hungary) took a part in the round table discussion which further helped us to evidence key challenges and scenarios for CEJC to move forward.
On September 20, 2019 – during the Congress of the Polish Communication Association – Bogusława Dobek-Ostrowska announced her decision to step down from leading CEJC. Consequently, the General Assembly of the Polish Communication Association elected Dr. Michał Głowacki (University of Warsaw) for the position of Editor-in-Chief. Michał invited prof. Agnieszka Stępińska (Adam Mickiewicz University in Poznan) to join the editorial team as Executive Editor of CEJC. Through the previous consultations and meetings we further identified three core challenges for future CEJC developments – quality, network and communication. We therefore invited Dagmara Sidyk (University of Warsaw) and dr. Jacek Mikucki (University of Social Sciences and the University of Warsaw) to collaborate with us on scientific database and communication strategies (social media included). Most recently, our team has been extended by the group of Associate Editors – international experts from 9 countries who agreed help us to work on future issues of CEJC (2020–2022).
We look forward to sharing insights on future CEJC developments via our new website. We also invite you to follow us on Facebook (https://www.facebook.com/CEJCjournal) and LinkedIN (https://www.linkedin.com/company/30734048) to get the latest news on CEJC. Finally, don't forget about our Instagram account (www.instagram.com/cejcjournal) where our journal is traveling around the World!